Vehicle and Specialty Glass Repair, Supply, and Services.
Glass Supply and Service
Custom Glass Supply & Service
Custom Glass Supply, Chilliwack
Providing premium glass products for your unique project needs.
No matter what type of tempered or laminated glass product you are looking for—window, cabinet, tabletop, or picture frame—our premium glass replacements are sure to provide the performance and fit you want. We also offer glass repairs, which can be completed in our shop, usually within one business day. If you are unsure about which type of glass will work best for your particular project, our team would be more than happy to help you make the right choice.
Call our Chilliwack Location

604-792-1884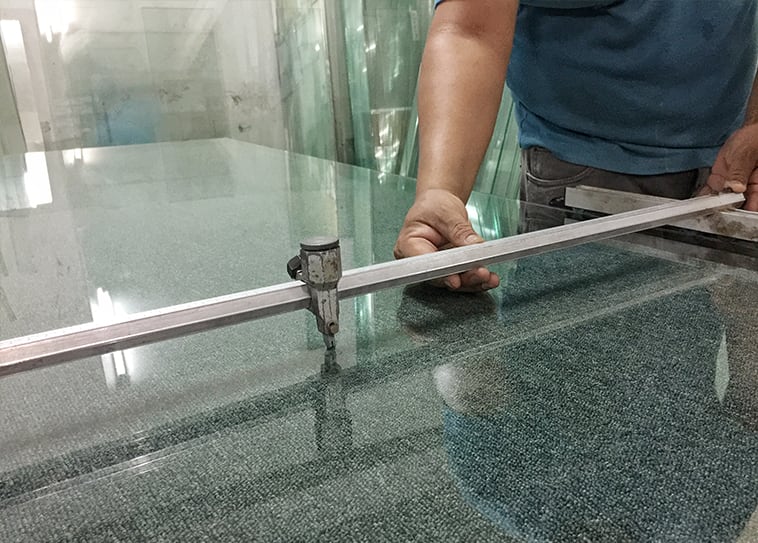 Glass Cutting, Fitting & Design
Covering all of your glass related needs.
Glass Cutting
Services

Our talented team can provide cutting, rounding, and edge softening services for all of your glass projects, from shelves and coffee tables to picture frames and cabinets. Whether you provide the glass yourself or you want us to provide the glass to be cut for you, we will ensure that the glass is cut to the perfect size and fit for your specific project needs.
Custom Glass Fitting & Design Services

If you are looking to update the glass in your home or boat, our talented team can help. Choose from one of our pre-designed patterns or custom create your own. No matter what shape, colour, pattern, or light transparency you are looking to incorporate, we can fit and design any type of glass you want.
Custom Cabinet Doors & Glass Services

Whether you are wanting to replace the old glass in your current cabinets or are wanting to install brand-new cabinets in your home, our team can cut any type of glass to suit your needs. Our team will take care of supplying and cutting all the glass for you in any pattern needed.
Our expert glass technicians can provide you with the most suitable options for your unique project needs. Contact Us
Aw shucks! You're making us blush!
Very Efficient and Fantastic Service
They were fantastic. Very efficient and fantastic service. Our window shield looks great and they detailed inside and outside the car. We even got delicious chocolates. I would highly recommend them to anyone needing a windshield replaced."
~ Kelly S.
Quality and Excellent Service
Excellent quality of service, quick windshield replacement. Wasn't expecting interior of car to be cleaned, vacuumed and wipers replaced too!"
~ Steve H.
Reliable and the Best Job Possible
Thank you Insta Glass! Not only for replacing my windshield but when I returned your courtesy car (YES! They provide a courtesy car free of charge!!!), my car was washed and detailed inside and out including steam cleaning my mats, oh, and replacing my windshield wipers! WOW is all I can say! If you want the best job possible…. Go to Insta Glass!!
Thank you! Thank you! Thank you!"
~ Sylvia J.
Amazing Service
Such amazing service! Was pleasantly surprised to get my vehicle back repaired and spotless! You guys are fantastic."
~ Andrea L.