Vehicle and Specialty Glass Repair, Supply, and Services.
Vehicle Glass Services
Vehicle Glass Repair & Replacement
Windshield Repair Services, Chilliwack
Getting you back on the road faster with efficient windshield and window glass repairs.
At Insta Glass, we understand that your windshield plays an important role in your safety while driving. That is why we provide fast and efficient vehicle glass services for repairing rock chips and for replacing the entire windshield. Although rock chip repairs can usually be completed right away and windshield replacement appointments are often available within 24 hours, we provide convenient courtesy cars so our customers can continue with their day while we work.
Call our Chilliwack Location

604-792-1884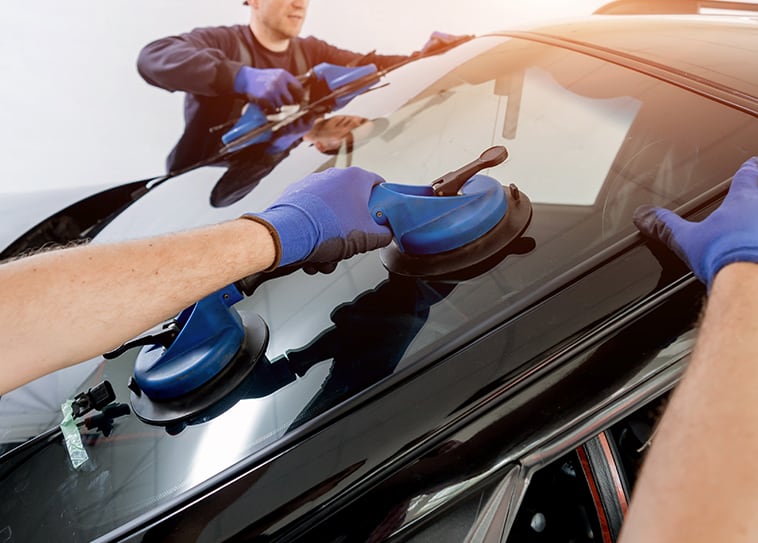 Auto Glass Replacement & Repair
Covering all of your auto glass needs.
Windshield Glass Replacement/Repair

All of our windshield repair and replacement services are designed to make your life easier and to restore your vehicle to its former glory. When repairing or replacing your windshield, our team will go above and beyond by shampooing the interior of the vehicle and wiping everything down. We will even lend you a courtesy car, leaving us to take care of all your glass replacement needs while you go about the rest of your day.
Side & Back Window Replacement/Repair

We provide super straightforward repair and replacement services that focus on restoring your vehicle glass to like-new condition and getting you back on the road as soon as possible. Our team will take care of everything from cleaning out broken glass from inside the door and doing a mini car detail to providing you with a courtesy car until our job is done. We also offer same day service based on the availability of parts.
Boat, RV & Other Vehicle Glass

Since most boats and heady-duty equipment come with flat laminated glass, we will usually custom cut the glass ourselves, while all of our RV windows are custom sourced from the USA. With our straightforward replacement and repair services for boat and RV glass, you can rest assured that your boat or RV will be ready to go in no time.
Insurance Claims

We take care of all the insurance paperwork, so you do not have to. All you have to do is sign and we will take care of the rest. Our team can handle both private or ICBC insurance for broken vehicle glass claims on chips and cracks.
Our expert auto glass technicians can provide you with the most suitable options for your damaged vehicle glass. Contact Us
Aw shucks! You're making us blush!
The Best Service Ever
Just had the best service ever from this company! Late for my appointment and they were still ready to put a new windshield in my Tacoma. Provided me with a courtesy car and a few hours later it was done. But wait, a carpet cleaning and cabin detailing, new wiper blades and some chocolates when I settled up?
Wow, I can't remember when I was last treated this well. Posted this on my Facebook page and recommending this to all my friends.
Thanks!"
~ Karen & Tony D.
On-Time and Excellent Service
Excellent service. I had a windshield replaced. The job was finished prior to when they promised; they gave me a loaner car, a new set of wiper blades. They also detailed my vehicle! Friendly too."
~ Bruce F.
Quick Efficient Service
Extremely impressed with the customer service and the quality of work. Got my vehicle back looking brand new, inside shampooed and the outside washed! Thank you for the quick and efficient service!"
~ Andrea K.
Great Service!
I had my windshield replaced today. My husband was unable to drive me back to the shop to pick up my car, so one of the staff popped by my workplace and picked me up. My car was fully cleaned (a I mean cleaned!!!) The staff was super friendly and courteous!! And when I picked up my car, I received a bag of chocolates to boot. Great service!!!"
~ Gillian F.